About
A full-service web agency.
Check out our services and you'll quickly see that there's hardly anything Optimize Guys can't do. In every case, our goal is the same: provide truly outstanding levels of service with a personal touch.
Personalized solutions that stand out.
Optimize Guys is a different kind of web agency. We start every project with a diligent effort to learn as much as possible about your unique business needs and goals. Next, we draw upon our deep and ever-growing experience to craft the perfect solution for you.
Serving clients of all shapes and sizes.
We proudly serve small businesses, non-profits, and large enterprises alike. No matter what your size or needs may be, helping you succeed is our passion!
Web Development
From one-page brochure sites to custom CMS sites, blogs, or fully responsive sites and email campaigns, we listen to your needs and translate your business objectives into a powerful website that works for you.
UX Design
We provide customized web designs and redesigns that are clean and user friendly. Our goal is always to reflect your image and communicate your product and values to the target audience.
Content Management
Our custom content management solutions are designed to fit your project and budget. This keeps your maintenance costs low by allowing you to quickly and easily manage your own online content.
Web Hosting
Need a hassle free web hosting plan at an affordable price? We provide safe, fast and reliable hosting service with top-notch personal support.
Email Marketing
Email remains a critical component of marketing today. Our services include developing, testing, and deploying responsive email with dynamic content.
Website Maintenance
Whether you're struggling with slow load times, bloated assets, or simply outdated content, we can optimize your website and get it performing at its best again.
WordPress
We know WordPress! We specialize in converting static sites to fully functional WordPress sites, creating custom WordPress themes, and optimizing or troubleshooting existing themes.
Responsive Design
If you are stuck with just a desktop site or a mediocre mobile site, we can help you truly "go mobile" for improved usability and better Google rankings.
Social Media Integration
Examples of our services include adding Twitter, Instagram and Facebook feeds to your website, making your content shareable with social share buttons, and creating custom Facebook pages.
E-Learning
We can help all kinds of organizations meet their training needs by leveraging our deep E-Learning development experience. The result: highly engaging and interactive audiovisual learning modules.
Work
Our Clients
Some of the clients we have provided a wide range of services to include:
Acclaim Services
Accent Store Fixtures
American Indian Development Fund
Barrett's Best BBQ
Ben Larson Mechanical
Black Bear Crossing
Carpenter Law Firm PLLC
Computer Zone Consulting
Douglas J. Mentes, Attorney at Law
Downtowner Woodfire Grill
Hypro Painting
iMediation
Law Office of Joshua R. Williams
Linda Lee Charters
Madre Bay Consulting
Morris Leatherman Company
New Voyage Academy
Osborn Law Office
Peace of Mind Diagnostics
Rush Point Plumbing
Tax Associates
Turtle Island PTAC
Urban Forage Winery
Wagner SprayTech
West Metro Learning Connections
Zion Lutheran Church
ZOOM House
Bio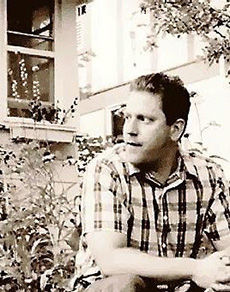 Eben Laurie
Owner/UI Developer
Multi-faceted Front End Developer/Designer with extensive experience developing innovative Web sites and eLearning modules.
Diverse professional development encompassing project life-cycle development, front-end design and development/implementation, email development and deployment, e-learning development and technical support.
Record of achievement in project management, dramatically improving Web site functionality, operating stability and efficiency.
In-depth knowledge of existing Web development methodologies, with the ability to apply them to the aesthetic and functional benefit of the website and supporting infrastructure.
Innovative thinker, quickly assessing complex development issues and performing root-cause analysis to provide resolution.
Eben is a smart, talented, detailed-oriented developer who added tremendous value and was a key success factor in our team's public portal development project. He was creative in how he tackled all of our initiatives, and he was a joy to work with in every way possible.
Customer Experience Consultant
Eben has worked with our non-profit for several years. Not only is he a proficient web developer, but he brings something equally important to the table. He cares about his clients and is highly responsive to our needs. You can easily find tech talent but its not always so easy to find it coupled with the human touch. That's Eben in a nutshell!
Retired but Involved
I am extremely pleased with the work that Eben has done for my father's business, my church, and company. Deadlines are never missed and his quality always exceeds my expectations. I am glad to hear that his web design company continues to grow.
LPM Training Manager
Eben is an excellent front-end dev with a sharp eye for design.
Senior/Lead User Experience Designer
A potent combination of insight and results. Eben has the rare talent of marrying creative insight with a hard-knocks get-it done attitude.
Lead Sales Engineer
Eben is a great website developer. He listened to my needs, and produced a great product in a timely manner. I highly recommend Eben, and I will hire him again.
Attorney/Law Office Owner
Eben does great work. He's always on time and on budget. He's also able to find creative solutions to difficult problems. I highly recommend him.
Marketing Web Project and Vendor Manager
I had the pleasure to hire and manage Eben on a web development project for a large healthcare client. Eben was a delight to work with and he always delivered with quality in a timely manner. I recommend Eben, and I look forward to work with Eben again...
EVP and Management Consultant
Eben has a wealth of coding knowledge and makes excellent design decisions. His comfortable nature makes for successful collaborative relationships. I recommend him highly.
Multichannel Graphic Artist
Eben is great to work with and a joy to have on the team. He always helped push the work itself and worked hard to meet our tight deadlines. I would highly recommend him for his front-end development skills and look forward to working with him again in the future.
Sr. Account Executive